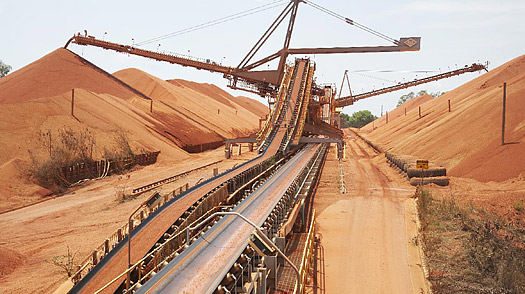 BFG Consulting & Services Sarl, is the biggest indigenous multi-national consulting and service providing company, established in Almamya, Kaloum Municipality in the Republic of Guinea.
The main mission of BFG is to procure and manage mining titles for multi-national companies, own and manage its own portfolio of mining tenements/titles and to promote local content. BFG Consulting and Services manages its bauxite title in Kindia, four of its gold titles in Siguiri , Kouroussa and Mandiana and one of its diamond tenement in Keroune, all in the Republic of Guinea. BFG also encourages the nationalisation and Africanisation of the African mining sector in Guinea and elsewhere.
BFG Consulting has diversified portfolio of clients from Asia, Europe, North America and Africa which facilitates a further increase in the company's consultancy appeal.
BFG Consulting & Services Sarl, has a well-trained and well-qualified top management staff through which the company has been able to establish and preserve reliable trustworthy relations with Government services, local communities and international agencies where ever it provides services.
With its multidisciplinary human resources, BFG Consulting & Services Sarl brings to the mining industry, a diverse staff of competent business, humanitarian, geological and legal professionals with strong industry credentials and experience through all the phases of a mining project.
BFG Consulting and Services Sarl contributes positively and in dynamic way to the socio-economic development of the Republic of Guinea and other countries and is very much involved in humanitarian activities.
The able work force of BFG Consulting and Services is at more than thirty, including Lawyers, Mining engineers, geologists, environmental specialists, IT specialists and multiple international consultants of world repute.