The permit is located in North-East of Guinea 800 km from Conakry-Kissidougou. It covers an area of 42 km2.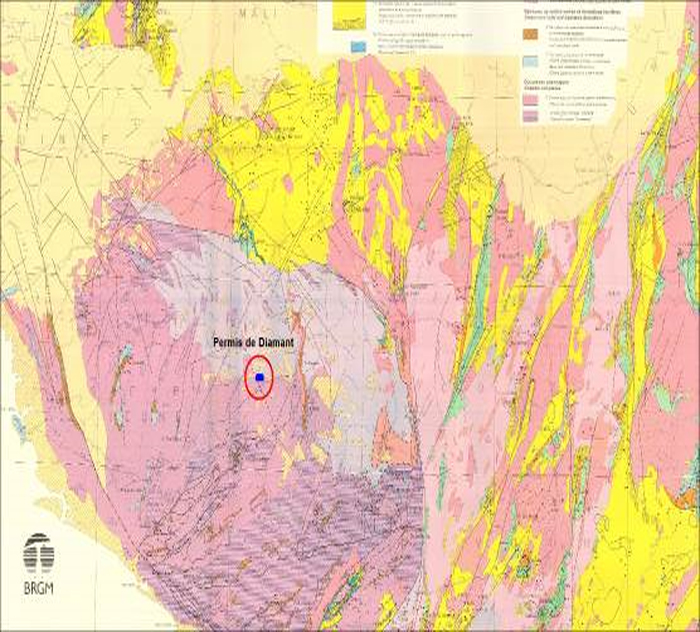 GEOLOGY
From a geological point of view, the permit belongs to the Precambrian formations, granito-gneiss, migmatite, diorite, granodiorite, quartzites, intersected by gabbros and dolerites. The tectonics brittle is materialized by faults of the main direction North-South, South-West.
It is important to emphasize that the permit belongs to the diamond triangle in which the Banankoro and Gbenko mines are located.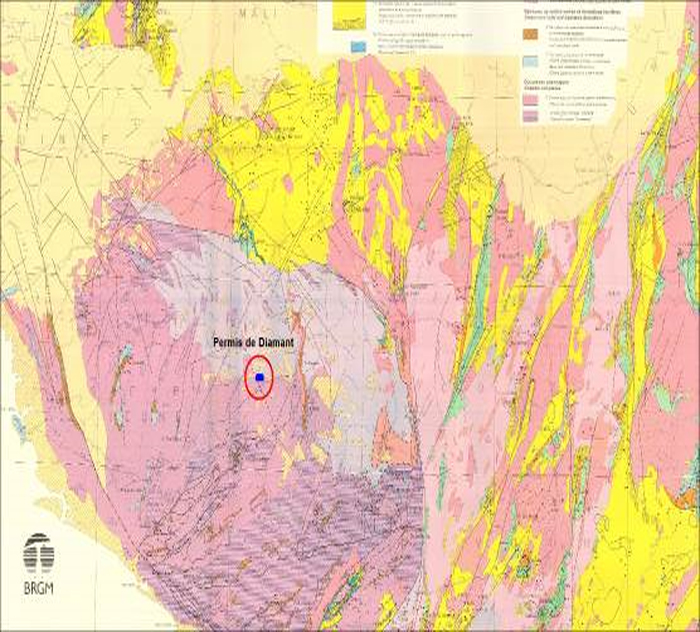 Wells were dug by diaminers in which diamond and ruby were found at 2 m deep